Enroll Your Child at Castlehill for a Solid Educational Foundation and a Lifetime Love of Learning.
Castlehill Country Day School is Southern Arizona's premier private Elementary School. Specializing in academic excellence, Castlehill provides students with a well-rounded education that builds a foundation for both future academic efforts and a good life.
In addition to the enriching curriculum, students attend Art, Computer, Music, Spanish, Physical Development and Science classes during the week. Our wonderful community comes together as we enrich our students with Field Trips, Humanities, and Holiday Celebrations. At Castlehill, we strive to provide your child with a lifetime love of learning at a Tucson Elementary School that focuses on academic excellence and a well rounded education.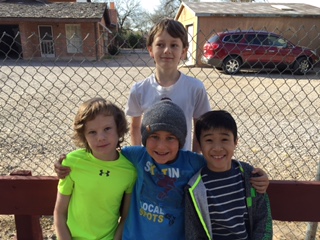 Congratulations
SARSEF 2016 Winners!

Students from Castlehill Country Day School competed in the Southern Arizona Regional Science and Engineering Fair (SARSEF) last week. With the allotment of only ten projects, both student and classroom projects represented Castlehill in various categories from Behavioral and Social Science to Engineering and Mathematics. Of those submissions, 7 projects took home 12 awards!
First and foremost, kudos and shout-out to the only female student to make the Top Ten this year, Cora Darcangelo! Cora's project May the Electromagnetic Force Be with You, looked at the effects of an electromagnetic field on single celled organisms, garnered 3 awards: She not only took the top 1st place prize from SARSEF, Cora also received an award for Female Excellence in Inquiry and Creativity and an award from TEP for Excellence.
Renz Iurino's project: It's Not Easy Being Green: Can Green Engineering Save Our Oceans? Renz took home a 1st place SARSEF Grand Award as well as a 3rd Place Excellence in Marine-Related from the Desert Dolphins and the Pulse of the Planet Award. This project not only identifies the growing problem of CO2 on the acidity of the ocean, it proposes a solution.
Edan Winter received the most ironic award of the afternoon! While announcing that he has never eaten at a Fast Food restaurant in his life, Eegee's awarded Edan with a gift card for Scientific Research. Edan also received 1st place from SARSEF.
First time participants Andrew Mette and Carson Lo took home SARSEF Grand Awards in their respective category. Andrew's Flu I.Q. received a 2nd place and Carson's project on the Range of Danger received 1st place.
We cannot forget the awesome contributions from our classroom projects! Ms. Schumacher's 2nd grade class received a SARSEF 2nd place Grand Award for their excellent experimenting with the three little pigs. Mrs. Berheim's Kindergarten class also received a 2nd place SARSEF Grand Award. Mrs. Berheim's talent of teaching the youngest students did not go unnoticed by the educational outreach program of SARSEF. Her project will be used as a teaching tool; it is a great example that even the little kids can do experiments!
Congratulations
to our Class of 2016!
Two Castlehill Students Win Awards at State Science Fair!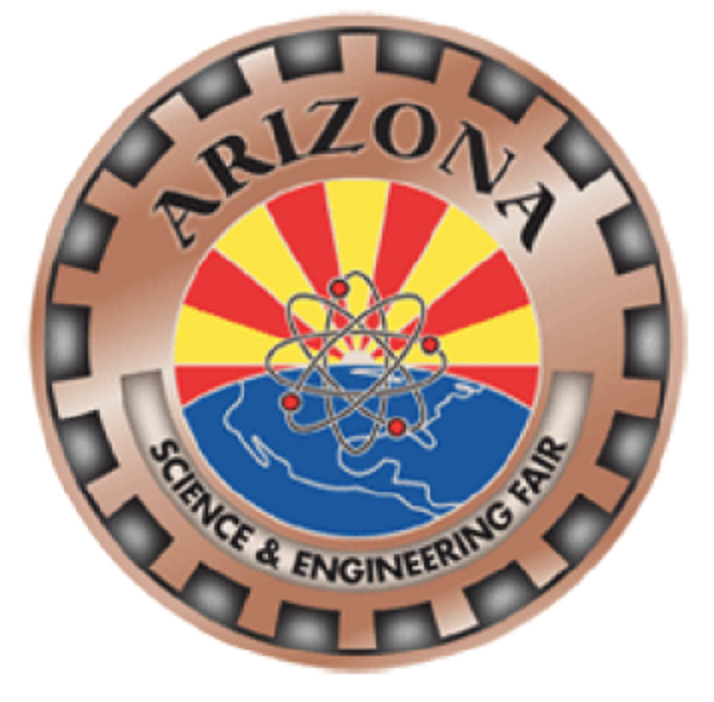 Two of our Castlehill students, Renz Iurino and Konnor Henness qualified to participate in the state Arizona Science and Engineering Fair (AzSEF) in Phoenix, Arizona this month! This program is managed by the Arizona Science Center, and AzSEF brings together first-place winners from school, homeschool, district, county and regional science fairs across Arizona to compete for thousands of dollars in prizes and scholarships.
Castlehill is thrilled that two of our students competed at this level, and BOTH won awards! Renz received recognition from Ricoh Americas: Ricoh Sustainable Development Award in Environmental Science. Ricoh is a global technology. It has a long-standing environmental mission and commitment to sustainability, bringing corporate, social and environmental responsibilities into balance. Ricoh has been creating green technology and environment management systems that promote sustainability for more than three decades. It is consistently ranked high among the world's corporations for successfully balancing profit with environmental responsibility.
Konnor received a 2nd place prize in Earth and Planetary Science for his project. Congratulations to our amazing students, and their terrific mentor, Ms. Tinley!
Celebrating Arbor Day!
Through the efforts of Ms. Tinley and her mighty pen, Castlehill was awarded an Environmental Project Grant from Tucson Clean and Beautiful! This means that Castlehill was given 16 new trees, and the assistance of Tucson Trees staff  members to help plant around campus. This was a great, whole school, community service event.
Each class received at least one tree to plant and call their own. The support staff from Tucson Trees provided useful information and great assistance to ensure proper planting and future care. We received a variety of Mesquite, Desert Willows, and Red Pastiche trees.

Take a walk around campus and see all our hard work!
THE LEGO CLUB COMPETES!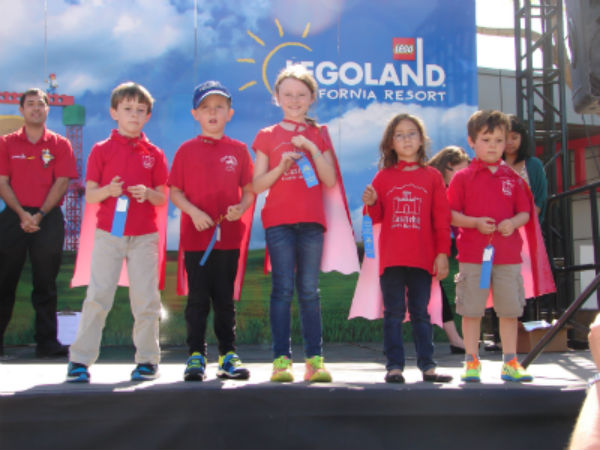 Lego Club had the awesome opportunity to present their Waste Wise project at Legoland! A subdivision of Lego Robotics includes a junior division for students aged 6-9 years old. Castlehill may have one of the youngest teams in Tucson, but they do not lack in ability, creativity or determination! Every year, Lego announces a theme and teams must research and build a model that contains at least one simple machine. The Lego club first presented their model at the local junior division competition. The judges were so impressed the creativity and confidence of this young team, that the offer to present at Legoland was made.
5 families traveled to Legoland California the weekend before Rodeo break in February. It was incredible to see other teams from around California and their interpretations of the Wast Wise theme. Castlehill was the only out of state team to present!
This was a great day, full of excitement as the teams presented to not only the judges but to all the other teams that came by and asked questions about their model. The team was honored at the High 5 ceremony and received their blue ribbon. The judge was most impressed by the story surrounding the red capes! In their model, all the people who work at the recycling plant are considered Super Heroes, for doing a job that most people do not want to do. Therefore, they all get to wear Super Hero capes!  Mrs. Bianco and Ms. Tinley would like to thank all the parents for their support and encouragement to allow their student this wonderful experience!